Jean-Paul'sVineyard
Established Organically in 1994
Victoria's first commercial wine growing family in
the 1850's
Welcome to Jean Paul's Organic Vineyard
"IT'S ALL ABOUT THE FRUIT"
Yea
Victoria
Australia
Organic Viticulture since 1994
Jean Paul's Vineyard produces small amounts of premium boutique wine. It is the inspiration of  William de Castella, a direct descendant of Hubert de Castella, of Yarra Valley fame from the mid 1800s.Jean Paul's Vineyard is certified organic/biodynamic by NASAA (National Association for Sustainable Agriculture Australia, reg no. 3465). The vineyard produces small amounts of premium fruit, which are transformed into truly distinctive wines. 
Wine varieties under propagation:
Follow Jean-Paul's Vineyard on Facebook
Jean-Paul's Vineyard | Facebook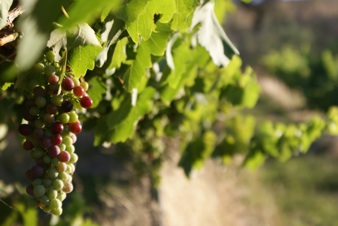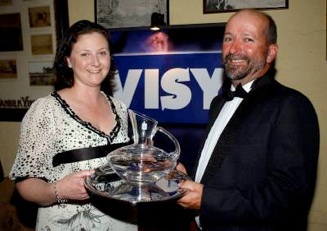 Will de Castella receiving
the trophy for his 2005 Shiraz
Our organic/natural farming philosophy.
With our approach to living, we have always believed that we have a responsibility to care for the planet and that each individual must be accountable for their impact upon the environment. Jean Paul's Vineyard embodies theories from permaculture and organics, ensuring that the wine that we create is sustainable. 
Jean Paul's Vineyard adapts methods which have been used by the family since the early days. The head vigneron has combined the theories of Steiner with practices from early viticulture, and through this approach, Jean Paul's Vineyard has been able to create a truly unique range of wines.
To encourage and develop a healthy living soil in which plants can thrive, we have embraced the concepts of biodynamic farming as being close to our ideals. The use of biodynamically made fertilisers and preparations brings the soil into balance and allows the vines to utilise the natural elements of the soil. This in turn has helped us to discover truly distinctive wines.